This time we look at the off-broadway musical Murder Ballad. This is one of our favorite musical in the last few years. A big thank you to our special guest Carl Gonzales. He digs deep into the music of the show. Thank you everyone who has joined today and in the last two months. Happy Fatal Friday!
Music by Juliana Nash
Lyrics by Juliana Nash and Julia Jordan
Book by Julia Jordan
Opened Off-Broadway 2012
Staring: Narrator – Rebecca Naomi Jones

 

Sara – Karen Olivo
Michael – John Ellison Conlee
Tom – Will Swenson

 
West End 2016
StaringNarrator – Victoria Hamilton-Barritt
Sara – Kerry Ellis
Michael – Norman Bowman
Tom – Ramin Karimloo
Since theatre is a live event and most productions are not recored we have to make do with these few videos. Check them out to see these wonderful performers and examples of the staging that we discussed.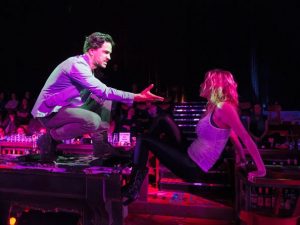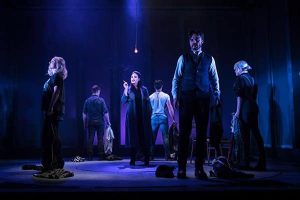 Videos
Highlights from the 2012 Off-Broadway production
Highlights from the 2013 Off-Broadway production
Trailer for the 2016 West End production
Rehearsal Video for the West End production
Web site: www.FatalFemmesPodcast.com
Patreon: https://www.patreon.com/FatalFemmes
Facebook: https://www.facebook.com/fatalfemmes
Twitter: https://twitter.com/fatal_femmes
Podcast: Play in new window | Download
Subscribe: Google Podcasts | RSS | More